Capitol doctor drops congressional mask mandate ahead of State of the Union address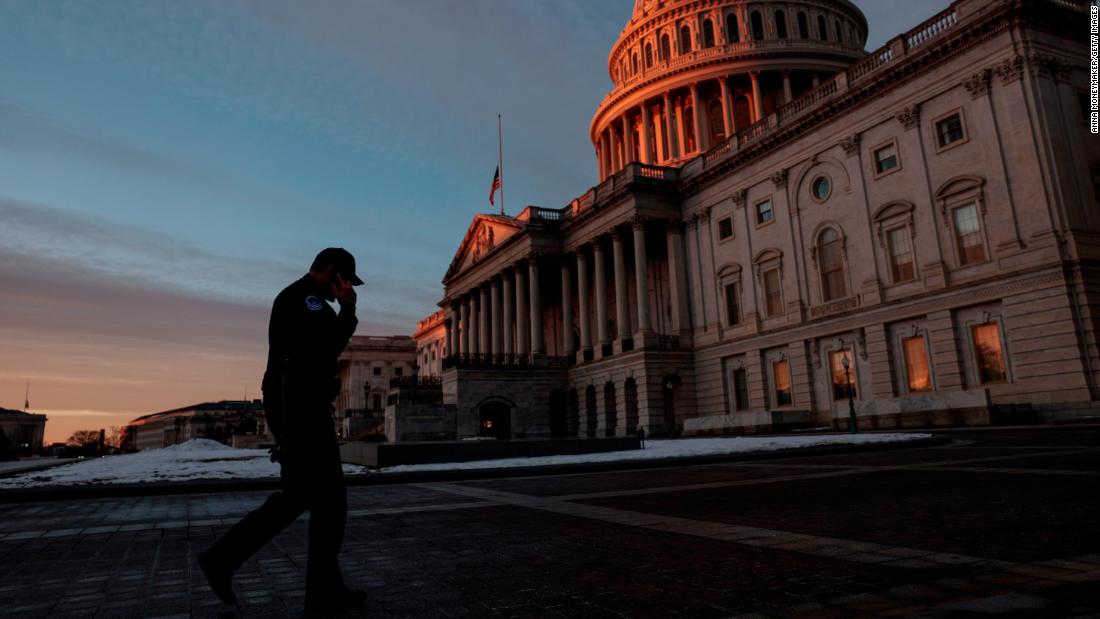 Citing new guidance from the US Centers for Disease Control and Prevention, Dr. Brian P. Monahan said in a note that "individuals may choose to mask at any time, but it is no longer a requirement."
The decision brings a shift in health guidance for lawmakers ahead of Biden's speech Tuesday to a full chamber following last year's socially distanced address to a joint session of Congress. Monahan notes that the risk reduction measures previously communicated by the Sergeant-at-Arms remain in effect, with the exception of mask wearing.
Mask-wearing around the United States Capitol complex has been the subject of fierce debate throughout the Covid-19 pandemic, with some House Republicans racking up hefty fines for repeated violations.
But according to new CDC measurements on Friday, more than 70% of the US population is in a place with low or medium Covid-19 community levels. For these areas, there is no recommendation for indoor masking unless you are at potential "increased risk" of Covid-19 and if so, the CDC recommends speaking to your health care provider. of wearing a mask.
"The Washington DC region is now at the 'green' or low level in this new CDC scheme," Monahan noted.
The updated CDC guidelines came as daily Covid-19 cases in the United States fell to a tenth of what they were at their peak last month, according to data from Johns Hopkins University. . The 90% drop – from an average of more than 802,000 cases a day on January 15 to less than 75,000 – happened in about six weeks.
"Business processes such as committee hearings and other meetings should revise signage or operating statements to reflect that indoor space mask wearing is optional and not required at this time," Monahan wrote. in his Sunday memo.
"Coronavirus circumstances, COVID19 community level, may change to a 'medium or yellow' level where some people resume indoor mask wearing and weekly serial testing, while a 'high or amber' level would result in the resumption of the indoor mask-wearing requirement for all."