Victims of Financial Abuse Get Support for Long-Term Independence | Commonwealth Bank Australia: Next Chapter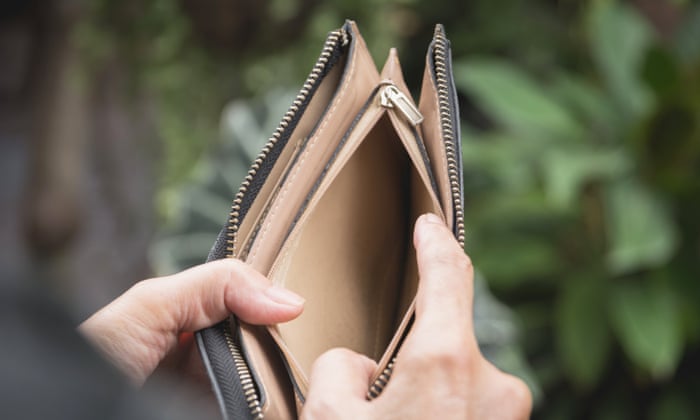 Domestic and family violence is increasingly recognized as a significant problem in Australia. But one form of this violence – financial exploitation – is less widely recognized.
Financial abuse occurs when someone uses money to control or exploit their partner and limit their financial independence. According to a recent survey, commissioned by the Commonwealth Bank and conducted by YouGov, 26% of Australians say they have experienced it.
Like all types of violence, it occurs in all age groups, income brackets, geographies and cultures.
Due to its insidious and multifaceted nature, financial abuse can be difficult to spot.
It can take many forms, including controlling how a partner spends their money, withholding financial support such as providing an insufficient allowance, refusing to contribute to household expenses, stealing wages, preventing a partner from working, failing him. allow them to study, or accumulate large debts on their behalf.
Cases of domestic and family violence often increase during times of disaster, and the coronavirus pandemic is no exception. Factors such as unemployment, remote working, stress and financial pressure can all influence rates of financial abuse.
The effects of financial abuse can be profound, lasting and damaging. In addition to suffering psychological impacts, victims can often end up with bad credit records, struggle to re-enter the workforce or access higher education, and as a result may be homeless and poor.
Over the past five years, the Commonwealth Bank has been committed to supporting those affected by financial abuse and recently expanded and broadened its support with the launch of Next chapter, a program through which the bank will provide a range of services, support and research.
"Financial abuse is one of the most powerful ways to keep someone trapped in a situation of domestic and family violence, causing victims and survivors to suffer severe financial stress, both during the situation and for a period of time. after they leave, "says Commonwealth Bank CEO Matt Cormyn. "This is a hidden epidemic in our country, which has directly affected one in four Australian adults, and we want to change that."
Through Next chapter the bank has launched two new initiatives: the Community Wellbeing team and the Financial Independence Hub.
The Community Wellbeing team provides specialist support to CBA clients who are victims of financial abuse. Working from a trauma-informed model of care, the team provides confidential support to help clients meet their immediate banking needs, including direct financial assistance, secure banking support, and referrals to experts. external as needed.
ABC has also partnered with Good Shepherd, a leader in financial inclusion products and services, to launch the Financial independence hub.
The center will offer tailored financial accompaniment and support provided by Good Shepherd to enable victims of financial abuse to create long-term pathways to recovery, no matter where they bank.
Stella Avramopoulos, CEO of Good Shepherd Australia New Zealand, says: "Our frontline staff see the impact of financial abuse every day. We see people, mostly women, with histories of bad credit or huge debt imposed on them by abusive and controlling partners, and often without access to their own money, who don't know how they are going to feed their children. . We know that inclusion and financial capability can be the key to changing a life. "
Targeted programs offered by Next Chapter aim to provide long term life changing support.
If you or someone you know is affected by domestic violence, please call 1800 RESPECT (1800 737 732) or visit 1800RESPECT.org.au. In an emergency, call 000. If you are concerned that you or another man may be violent, call the Men's Referral Service: 1300 766 491.
The Commonwealth Bank is committed to starting a national conversation on financial abuse. Learn more about Next chapter.
This content has been produced in a proud partnership with the Commonwealth Bank and Guardian Labs Australia.