the new google chrome icon reveals a flatter look and slimmer proportions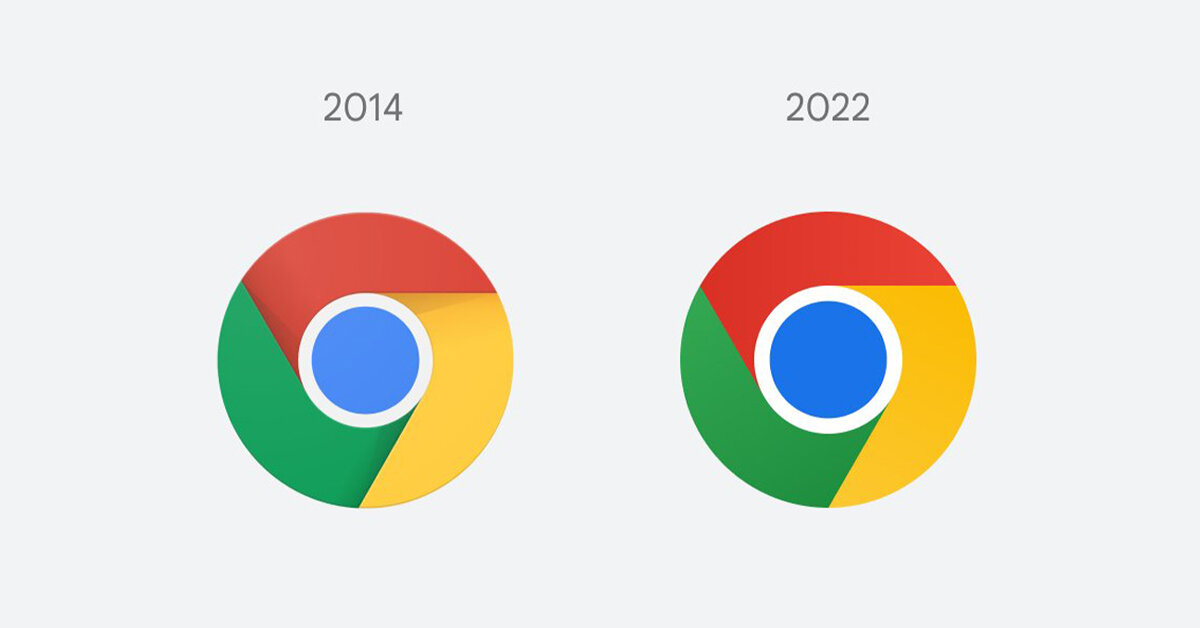 the new google chrome icon has subtle design variations
over the years, google chrome logo takes on new, increasingly subtle variations while retaining its essential characteristics: the orbital shape enhanced by five distinct colors (yellow, green, red, blue, white). now, for the first time since 2014, the brand has debuted its latest icon look with even more subtle tweaks that can be hard to spot at first glance.
In a recent Twitter thread, chrome designer elvin hu shares the logic behind the redesign and design adaptations users can expect across different platforms and software.
new google chrome icon | all images by elvin hu via Twitter
a simplified look that adapts to different user interface languages
according to hu on Twitterchrome has simplified its main logo design to 'align with google's more modern brand phrase. » Indeed, by lifting the shadows, using lighter tones, and refining its proportions, the new icon appears almost completely flat but much cleaner than its previous appearances.
additionally, the chrome has injected very subtle gradients that make the final icon look 'more accessible' and avoid "unpleasant color vibration" once shadows are removed.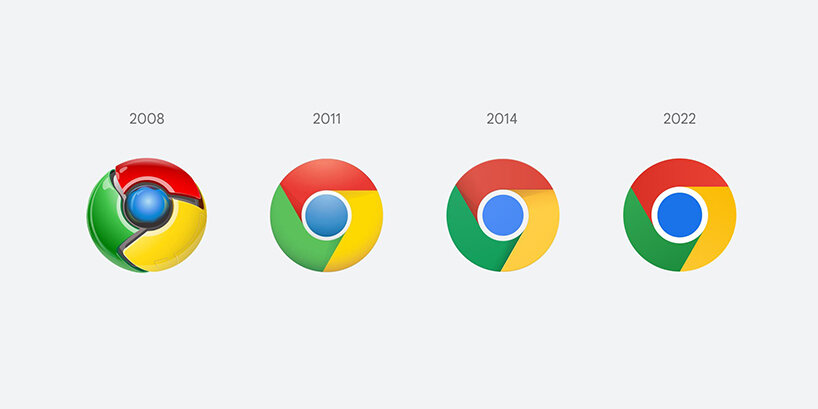 since 2011, the chrome logo reveals progressively more subtle variations
After making these changes, the company started customizing the new icon to fit the UI language and application system of different platforms. the macOS version will take on a 3D look by adding shadows to its borders. in contrast, the chromeOS icon will be brighter and flatter, and Windows 10 and 11 models will show stronger color gradients. the team also released new tweaks for beta and developer builds adding 'colorful ribbons for them.'
however, the most drastic changes appear on the beta iOS app icon, revealing a 'blueprint-like design, as a nod to Apple's developer-focused apps".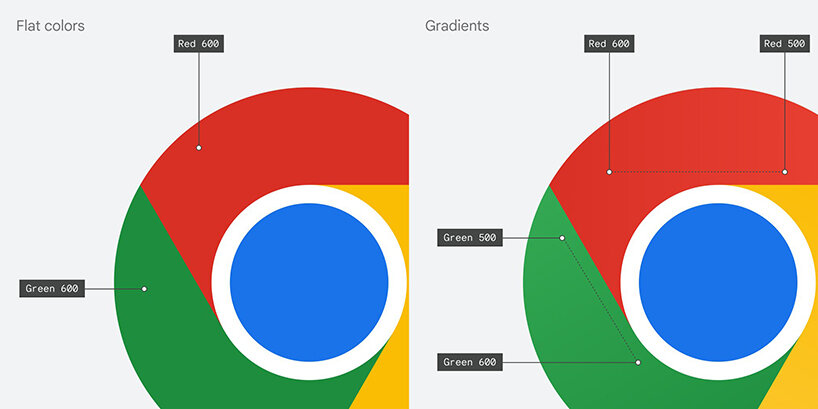 the new icon features flatter and brighter colors, with extremely subtle gradients
expect to see the new icon rolling out in the coming months
Concluding his thread, Elvin Hu states that the company has been experimenting with other design directions, such as introducing white lines as negative spaces between each color segment. this approach, however, seemed to reduce the size of the icon and potentially make it harder to recognize.
the new google chrome icon is already visible to users with the developer version installed (chrome canary). like everyone else, they can expect to see the latest design rolling out to their desktops and phones over the next few months.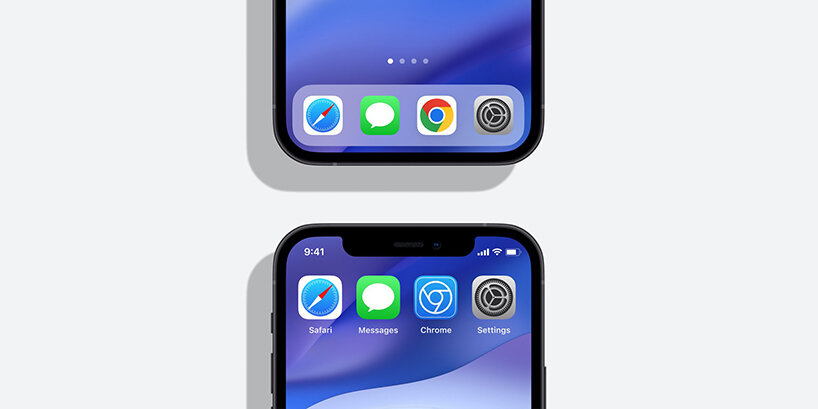 a blueprint-like design will appear as the iOS beta app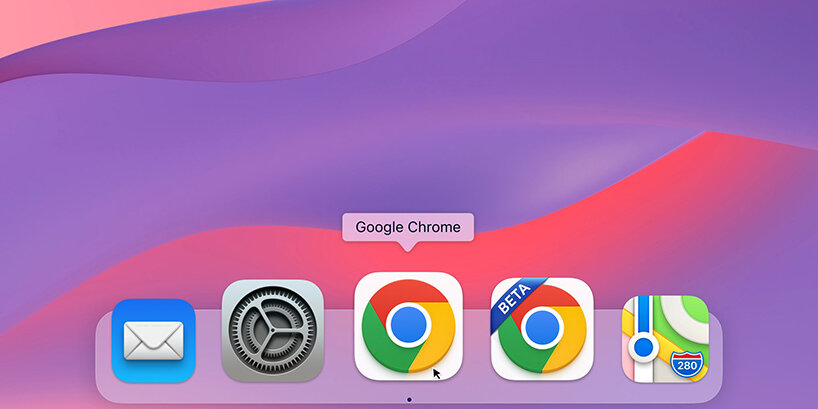 the macOs version takes on a 3D look, with visible shading at its edges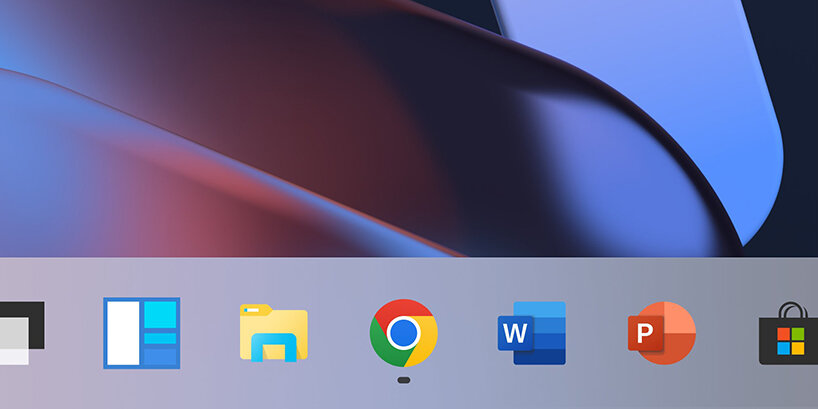 the Windows 10 and 11 version has stronger color gradients