Microsoft Outlook extension now available for Google Chrome browser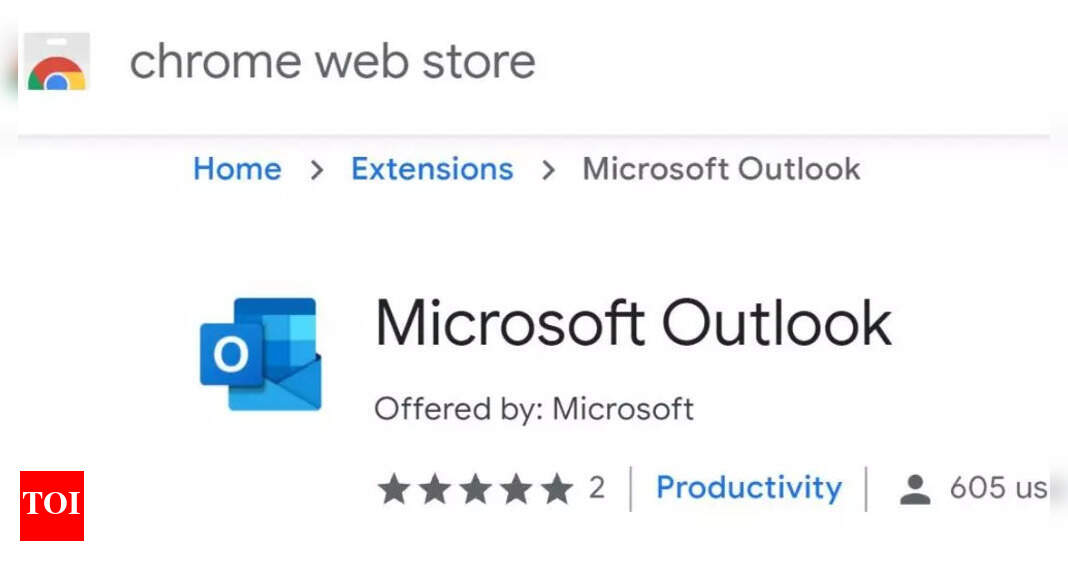 Microsoft has finally deployed the Outlook extension for the Google chrome Navigator. The extension will now allow you to perform various tasks from your Outlook account without changing tabs. The extension works with Outlook personal accounts, Outlook business accounts, and Hotmail accounts. A similar extension was released by the company for the Edge browser in June of this year.
As mentioned on the Chrome Web Store, using the extension you can – Access work or personal accounts, send and receive emails, receive notifications, create events, view upcoming events, participate in online meetings, manage tasks and perform several other actions without going to a new tab. To get the Outlook extension, go to the Chrome Web Store> search Microsoft Outlook > tap Add to Chrome.
Recently, Adobe also released an update to Google Chrome's Acrobat extension which now allows users to edit PDF files on the browser itself. Before the extension, users had to open a new application on the computer or search for a web application for PDF editing. With the new update, users can comment, annotate, complete, sign and do more on a PDF file right from the browser window.
While all of the above mentioned features on the extension are available for free, users can also opt for the Adobe Acrobat Pro DC subscription which adds more features to the app. These features include the ability to directly convert PDF to Word document, convert web page to PDF as well as a tool to adjust the placement and orientation of PDF pages. Subscription is also required if you want to remove specific pages from a PDF file. Notably, according to a support page, the new features were released in one form or another in August, but the company is now showcasing the added tools.