How to dispute a credit card debit with Chase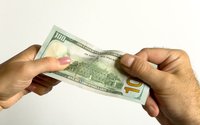 A credit card dispute is an option when you are facing a fraudulent debit or when a merchant does not complete their end of transaction. If you need to dispute a credit card debit with Chase, here's how.
How to dispute a credit card debit with Chase
The easiest way to dispute a credit card debit with Chase is to go online and follow these steps:
Log into your account and access your Chase credit cards.
Select the Chase credit card account with the transaction you want to dispute.
Find the debit in the list of transactions. Click the arrow next to the amount to open the transaction details.
Click on "Dispute the transaction".
Fill out the dispute form.
The form will ask you if you are disputing the full amount or part of it. It also contains a series of questions about the reason for your dispute.
You can also dispute a credit card debit with Chase over the phone. If you prefer to speak to a representative about your dispute, you can call the number on the back of your Chase card.
Reasons to dispute a credit card debit with Chase
There are three basic reasons for a credit card dispute: fraud, billing errors, and problems with a purchase.
Fraud
If there is an unauthorized debit on your Chase statement, it is credit card fraud. Legally, you are responsible for up to $ 50 for unauthorized credit card charges. However, like just about all major credit card companies, Chase offers zero liability protection. This means that you are not responsible for any unauthorized charges on your Chase credit card account.
Fraudulent charges occur when someone has stolen your credit card information. To protect yourself, you will also need to obtain a replacement card from Chase.
Billing errors
A billing error is a charge that was made incorrectly. Keep in mind that a merchant's name on your credit card statement may not always match that merchant's store or site name completely, so it's worth checking the charge amount before assuming. that this is an error. If you've been billed in error and the merchant doesn't reverse it, you can dispute the charge and Chase can charge back.
Problems with a purchase
You can dispute a credit card debit from Chase for issues with a product or service. Under the Fair Credit Billing Act, you are supposed to first attempt to resolve the issue with the merchant. If you can't reach a resolution, the next step is litigation with your credit card issuer.
There is obviously a wide range of issues that could lead to disputing credit card charges. Common examples include:
A merchant never sends your order
A product arrives broken or damaged
A service is performed incorrectly
What to do before disputing a credit card debit with Chase
Before starting the dispute process, see if you can contact the merchant who made the debit. This is especially important if there is a problem with your purchase. You may be able to handle the whole situation without conflict.
If you end up having to dispute the charge and it's a quality issue, gather all the documents you have to support your claim. This could include receipts, invoices, correspondence with the merchant, and evidence as to why the quality of the purchase was not what it should be.
Now, if you don't have a lot of proof, don't worry. You can often still win a dispute without it.
What happens after disputing a credit card debit with Chase
Once you dispute a transaction, it's basically frozen and you don't need to pay it while the dispute is going on. This is one of the big advantages of paying by credit card. You don't lose money in litigation like you would after paying with a debit card.
Chase will investigate the debit and contact the merchant. A Chase representative can contact you if they need more information.
Chase handles most disputes within 30 to 60 days, but complex issues may take longer. After making a decision, Chase will mail you a letter notifying you if you won or lost the dispute. Here's what happens in each case:
Successful challenge: Chase removes the charge entirely from your statement and does a chargeback, billing the merchant for the amount of the transaction.
Unsuccessful dispute: Chase charges you back for the amount. If you want to appeal the decision, you can ask Chase how to start the appeal process.
How long do you have to dispute a credit card debit from Chase?
The Fair Credit Billing Act states that consumers have the right to dispute charges billed within the previous 60 days. This is an area where card issuers often go above and beyond, allowing you to dispute charges even after those 60 days. Of course, it's wise to file your dispute as soon as possible to make sure your card issuer accepts it.
Generally speaking, if you have a legitimate reason for your dispute, the odds are in your favor. There is obviously no guarantee that the litigation will succeed – for example, if you bought something as is with a merchant who has an "all sales are final" policy, you might be out of luck. But Chase will do his best to get your money back when there is a valid reason.