Homeless Ministry seeks to 'Boot Up Philly', inspired by a local saint – Catholic Philly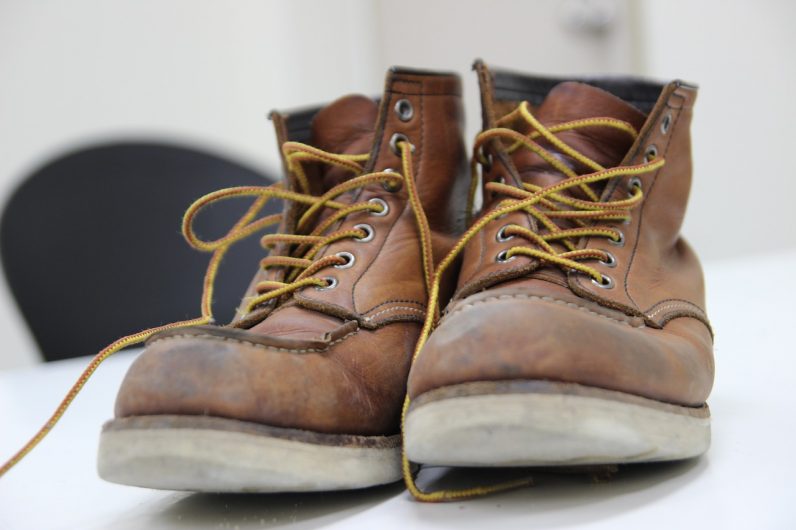 By Gina Christian • Posted on September 14, 2021
In the middle of a hot September, an archdiocesan ministry is gathering material to protect its clients from the cold.
The St. John's Hospice (SJH) in Philadelphia has just launched its first "Boot Up Philly" campaign to purchase 1,000 sets of shoes, socks and underwear for homeless people. A $ 35 donation will cover one set.
The campaign, which runs by October 23, has a target goal of $ 35,000, which will be matched by SJH's advisory board.
Any remaining balance from the collection will be applied to the ministry's annual appeal, which helps maintain a range of essential supports SJH provides to homeless men in the downtown area of ​​the city.
Every weekday, SJH – which is operated by Catholic Social Services (CSS) – provides over 300 meals to its residential and daytime clients, as well as case management, on-site nursing, daily showers and a mail room.
Beneficiary of the Catholic Charities Appeal, the establishment accommodates each year some 250 men going from homelessness to an independent life.
Throughout the COVID-19 pandemic, SJH has been a lifeline for its clients, and with "Boot Up Philly," the department hopes to increase its footprint, said Elizabeth Small, director of development for SJH.
The October 23 distribution event for the initiative, which will run from 10 a.m. to 1 p.m., will also feature food gifts donated by the Archdiocesan Nutritional Development Services, as well as feminine hygiene products and personal care items donated by CSS.
"We want to make it sort of a one-stop-shop for customers," she said.
While SJH is in fact named after St. John the Evangelist, the practical and comprehensive approach of the Boot Up Philly campaign was inspired by St. John Neumann, the beloved saint of Philadelphia after whom the campaign was inspired.
Known for his extreme selflessness and generosity to the poor, the Fourth Bishop of Philadelphia once joked that the only way to change his shoes was to put the correct one on his left foot, since he only had one. only one pair.
A tireless missionary and evangelizer, St. John Neumann has also walked hundreds of miles over difficult terrain, often on foot – and may well sympathize with the painful ailments SJH clients can face from improper footwear.
A 2016 study found that up to two-thirds of homeless people suffer from podiatric pain, reduced mobility, frostbite, gangrene, and trench foot (or immersion foot), which occurs when the feet are wet for long periods. Chronic illnesses, such as diabetes and high blood pressure, can make these problems worse.
"Boot Up Philly" is all about making sure its clients are free from foot-related illnesses – and from hunger, isolation and hopelessness, Small said.
"We just want to do more awareness," she said.
***
To donate to the "Boot Up Philly" campaign at St. John's Hospice, visit the ministry's website or send your contributions to St. John's Hospice, PO Box 781048, Philadelphia, PA 19178-1048. Make checks payable to "St. John's Hospice" and note "Boot Up Philly" in the memo field.