High costs mean many Israelis are living beyond their means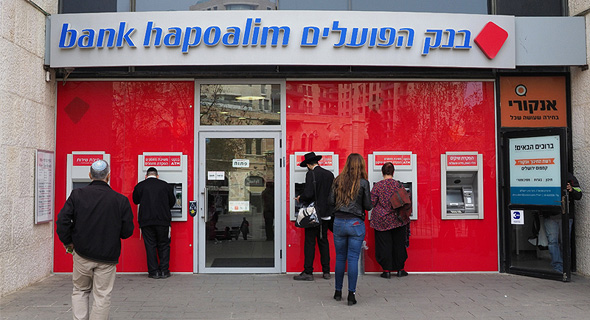 Israelis on average have a negative checking account balance of over $ 7,000, with some choosing to take out a loan multiple times to cover the negative balance until the next paycheck
Irit Avishar and Lilach Baumer 9:00 a.m.09/11/19
Half of all adult Israelis have good credit scores, on paper. But that doesn't mean they manage to keep their heads above water financially, according to a sample of 50,000 users of the Captain Credit credit scoring app, which is operated by Dun & Bradstreet Corp. and relies on the Bank's credit card database. from Israel.

It is important to note that most credit cards issued in Israel are what are known in the rest of the world as charge cards or deferred debit cards, where the cardholder's bank account is debited a times per month.

A branch of the Israeli bank Hapoalim. Photo: Shutterstock

Until Bank of Israel's database went live five months ago in an effort to increase transparency in the industry, get a clear picture of the consumer credit market in Israel was a tough business. Although it is known that lending has become more common over the past decade, exact data was not available and many financial organizations downplayed it by stating that Israel's domestic credit-to-GDP ratio was still quite low compared to many OECD countries. The database, which is only accessible to specific entities, contains financial data on around 5 million Israelis, including information on their loans, which currently amount to more than NIS 150 billion ( approximately $ 42.46 billion) combined.

Dun & Bradstreet's sampling reveals a complex picture. While 50% of Israelis had what were considered good financial management skills, many displayed behaviors that led to their bank account being permanently overdrafted. "We have seen quite a few cases where people take out a loan to make up their negative account balance, but very quickly come back to that situation and take out another loan," Moshe Yadgar, CEO of Captain Credit, said in a recent interview. . Based on the sample, 5% of Israelis repay at least five loans simultaneously, he said.

Another indication of problematic financial behavior is that 7.5% of those sampled had five or more credit cards, which they used to bypass their credit limit, Yadgar said.

It should be noted that Israel is one of the most expensive countries in the OECD, with food prices 19% higher than the OECD average, direct preschool spending is the most expensive of all countries in OECD, and people spend an average of 25% of their adjusted gross disposable income for rent. Outside of Israel's very lucrative but small tech sector, it's the low-paying jobs that stimulate employment in Israel.
Tel Aviv, the technological capital and cultural hub of the country, has consistently been ranked among the most expensive cities in the world in terms of the cost of living and setting property prices aside, costs are not very different
in the rest of the country.

According to the data, Israelis have an average negative current account balance of 25,000 shekels (about $ 7,090). While many choose to take out a loan to cover the negative balance until the next paycheck because overdraft interest is usually higher than loan interest, this is often a slippery slope.

The data also shows that 10% of people take out a loan to buy a car, while only 0.8% take out a loan to finance higher education, as public universities are subsidized by the government in Israel and cost around 10,000. NIS (approximately $ 2,800) per year for a bachelor's degree and NIS 13,000 (approximately $ 3,700) per year for a master's degree.

Dun & Bradstreet also created a credit scoring model based on the Bank of Israel database, rating clients between 1 and 1,000 and dividing users into six categories based on their financial behavior. 50% of people were in good financial health and good behavior, according to Yadgar. "We were surprised to find quite a few clients with good grades and bad credit conditions. Sometimes the high interest rates are due to the client preferring to take out a loan online without negotiating the interest," he said. he declared.

Twelve percent of clients exhibited bad financial behavior, with most of them already dealing with bad checks or loans requiring legal intervention.

Israeli banks have imposed stricter consumer credit terms in recent years after seeing an increase in defaulted loans. It is estimated that customers with a credit score of less than 500, who make up 15-20% of the Israeli public, will have difficulty obtaining loans from banks and will have to turn to non-bank lenders who typically charge premium rates. higher interest.