Foster care program seeks parents ready for 'true love' – Catholic Philly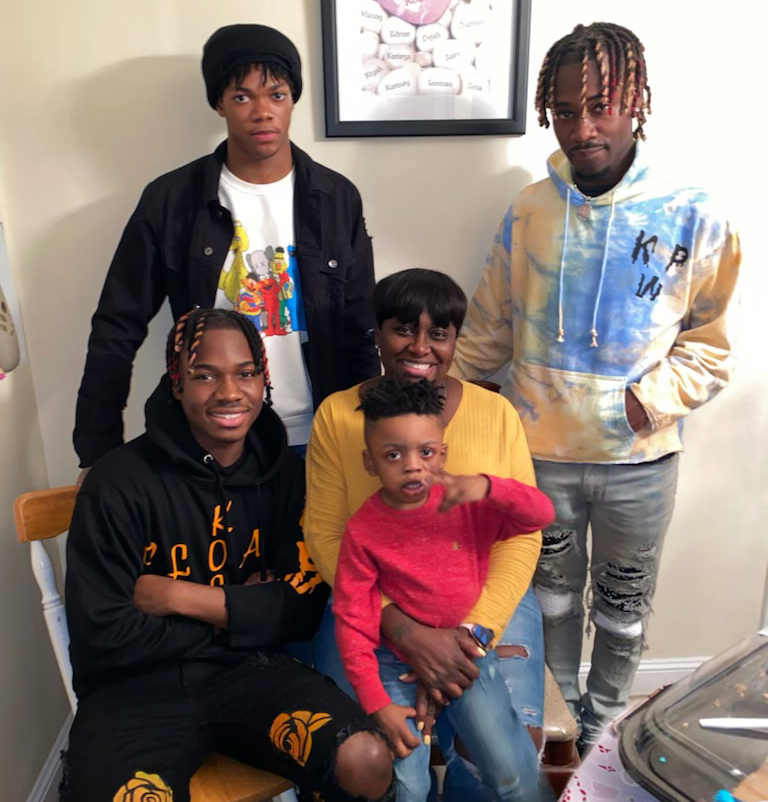 By Gina Christian • Published on March 28, 2022
After a landmark Supreme Court ruling, an archdiocesan program for children in need is in full swing and looking to expand.
Catholic Social Services (CSS) is actively seeking resource parents for its long-running foster care program, which provides a stable living environment for children and youth unable to remain in their own homes.
"We have about 20 (foster) households, mostly in Philadelphia, with a few in surrounding counties," said Robert Montoro, the program administrator.
The Montoro office is recruiting additional applicants to help solve a growing problem in Philadelphia, where some 4,300 children and youth are in foster care at any one time, according to the Department of Human Services (DHS) of the city.
Teens and children with special needs make up the majority of that number, Montoro said.
Three years ago, DHS suspended its contract with CSS over the agency's policy of not placing children with same-sex or unmarried couples. Such unions contravene the teaching of the Church on marriage, according to which the sacrament of marriage is reserved for one man and one woman.
Traditionally, the CSS — which has its roots in child welfare departments established in 1797 — deferred referrals involving same-sex adoptive parents to other approved placement agencies.
The Archdiocese of Philadelphia, represented by the Becket Religious Liberty Fund, filed suit shortly after the removals freeze, and the case eventually went to the nation's highest court.
In June 2021, the High Court unanimously ruled that the city's March 2018 suspension of its contract with CSS violated the free exercise clause of the First Amendment to the U.S. Constitution.
For Marie Hightower, a social worker now in her fifth year as a CSS foster parent, the decision didn't come a minute too soon.
While CSS's city contract was offline during the trial, Hightower said she was "so lost."
"I wouldn't change agencies for anything in the world," she said. "(CSS) is very supportive. I refer everyone to them because of the compassion, understanding and support I receive.
Such reinforcement is vital for foster or resource parents, who partner with social workers, case managers, health professionals and families of origin to raise children until they can return home. them.
"The goal of any placement, when it first happens, is reunification with (original) parents," Montoro said.
Being a foster parent requires "the ability to work with multiple people" in what Montoro describes as "a very intrusive process" to screen applicants, who must be at least 21 years old, able to care for and house a child, and free of child abuse and criminal charges.
"We're in your business, walking through your house, testing your water, flushing the toilet, opening your cabinets," Montoro said. "We ask you how you get along with your brothers and sisters; we ask for references and ask you to document your income. That's just it.
"If you're not ready to have your whole life changed, to be an open book, this isn't for you," Hightower agreed.
Patience and "an ability to understand the trauma that children and their families experience" are also key, Montoro said.
Foster parents must be willing to "humble themselves and redirect their own behavior," Hightower said. "These children were injured. You have to know how to manage your emotions. You have to be in it for true love…to want to save a life or help a child.
Approved candidates receive between 15 and 18 hours of training that examines child development, trauma awareness and mandatory reporting of suspected child abuse.
But one of the hardest things to teach is to prepare for "the possibility of a child coming home," Montoro said.
"We ask the impossible of the host families. We ask them to take these children home, love them as their own, and then return them," he said. "It is a heartbreaking proposition. I don't know how well I would handle this personally.
The average length of stay for a child or adolescent ranges from "just a few days" to "months", Montoro said, with most children spending about a year in a given foster home.
In some cases, the arrangement becomes permanent, although with the preference being family reunification, foster care is "a risky path to adoption," Montoro said.
Yet that's the one Hightower chose to take: she was recently given permission to adopt four-year-old Alim, whom she adopted from the age of two months.
"It was like a dream; just a godsend," Hightower said. "God said mothers are a gift to children, but children are a gift to us. I would do it again."
***
For more information on how to become a foster parent for Catholic Social Services, visit the agency's website and click on "Become a foster parent/Learn more".