FireFox Gold begins detailed exploration of its Sarvi project in Finland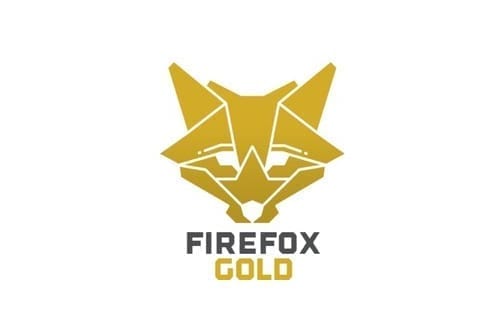 FireFox Gold Corp. announces the start of systematic mechanized exploration on its 100% controlled Sarvi project, which adjoins Rupert Resources' Zone 1 discovery zone. FireFox geologists began ground geophysics in the winter of 2021, followed immediately by mapping and sampling earlier this summer, and they have now stepped up work to include: bottom till sampling and the digging of the trenches with the excavator at…
FireFox Gold Corp. ("FireFox" or the "Company") announces the start of systematic mechanized exploration on its 100% controlled Sarvi project, which adjoins Rupert Resources' Zone 1 discovery area. FireFox geologists began ground geophysics in the winter of 2021, followed immediately by mapping and sampling earlier this summer, and they have now stepped up work to include: exploration permit granted
The expansion of works at Sarvi immediately follows two permit issuances from the Finnish Chemicals and Safety Agency (Tukes). This license level allows for mechanized exploration, including drilling. Applications for exploration permits on the Sarvi and Lehto properties were filed in November 2019 after preliminary interpretations of regional data and reconnaissance crossings revealed several interesting targets warranting follow-up. The Sarvi permit covers 944 hectares and is accessible by all-season secondary roads from the Sodankylä – Kittilä motorway. Lehto's permit covers approximately 494 hectares and is also accessible by road. Several FireFox permit applications remain around Sarvi, and new reservations further north link the area into a very large farm (see Figure 1: https://bit.ly/3y9tPCj).
Carl Löfberg, President and CEO of FireFox, commented on the importance of the Sarvi project, "The granting of the exploration permit at Sarvi marks our fourth project ready for drilling, and the team is already hard at work to confirm and expand several prospects. Sarvi hosts an attractive interaction of several structural episodes with favorable host rocks. We are very happy to deploy our teams with drills and excavators to investigate the many gold and arsenic anomalies we have developed. We plan to finalize the initial targets and begin core drilling at Sarvi by November. "
Summary of Sarvi and Lehto properties
The Sarvi and Lehto properties are key components of the Company's extensive Northern Group lands in the eastern mafic volcanic rock succession of the Kittilä Suite. Both properties are subject to the Seuru option agreement with Magnus Minerals (see company press release dated August 30, 2018), and FireFox plans to acquire 100% equity under the agreement at early 2022.
In August 2020, FireFox completed a detailed magnetic unmanned aerial vehicle (UAV) survey on the Sarvi project. By integrating this data with other regional studies and data from the Geological Survey of Finland (GTK), FireFox interpreted several possible NW-SE trend structures intersecting EW and NE-SE structures that are believed to be older. The youngest major event in this field may be the prolific D3 structures that appear to control much of the gold in the Central Lapland Gold Belt (CLGB), but more work is needed to confirm this. Several gold and arsenic anomalies at Sarvi are linked to the northwest trending faults. Similar structural trends have been reported by Rupert Resources throughout Zone 1 and in particular at the Ikkari discovery, which is only 5 km south of the building boundary.
FireFox cautions that proximity to a discovery or mineral resource does not guarantee that mineralization will occur on the FireFox property, and if mineralization does occur, that it will occur in sufficient quantity or grade to result in a economic extraction scenario.
In early 2021, FireFox augmented Sarvi's already abundant magnetic data with a detailed ground magnetic survey spaced 50 meters apart. This detailed approach to magnetism has led to successful drilling at the Company's Mustajärvi gold project, where small-scale magnetic depressions have been shown to host high-grade vein systems. Geologists at FireFox believe that detailed ground geophysical surveys play an important role in the future concentration of BOT sampling, trenching and diamond drilling where sediments deposited by glaciers overlie bedrock.
As the structural model of FireFox evolves, the intersection of D3 or D4 with previous fragile flaws has led to many discoveries in the CLGB. Till sampling and prospecting at Sarvi have already identified gold and arsenic anomalies, most of which are associated with major interpreted faults. Highlights so far include rock chip samples of 1.47 g / t gold and 1.86% copper, and highly anomalous counts of gold micro-nuggets (accompanied by arsenic) in heavy mineral and till samples (see Figure 2: https://bit.ly/3mrCrlG).
This part of the CLGB is almost unique in the FireFox portfolio as it exhibits a very high association of arsenic with gold in mafic volcanic rocks, without the high bismuth and tellurium content that occurs in Mustajärvi and others. prospects. This is the geochemical signature of the orogenic gold deposits of the Kittilä mine, and the presence of graphite tuff in both zones is also remarkable. The abundant mafic lithologies mapped at Sarvi, including tholeiitic basalt, are encouraging as these rocks can be excellent hosts for gold mineralization due to the way they adapt to deformation and react with mineralizing fluids.
FireFox's fall and winter drill program is scheduled to begin in early October. The current plan is to test new targets at Sarvi with a modest-sized program starting in November and a second follow-up program in the first quarter of 2022.
Patrick Highsmith, Certified Professional Geologist (AIPG CPG # 11702) and Director of the Company, is a Qualified Person within the meaning of National Standard 43-101. Mr. Highsmith was involved in the preparation, review and approval of the technical information contained in this press release.
About FireFox Gold Corp.
FireFox Gold Corp is listed on the TSX Venture Exchange under the ticker symbol FFOX. FireFox also trades on the OTCQB Venture Market Exchange in the United States under the ticker symbol FFOXF. The Company has been exploring for gold in Finland since 2017, where it has a portfolio of projects that includes more than 80,000 hectares of potential land.
Finland is one of the top mining investment jurisdictions in the world, as indicated by its multiple top 10 rankings in recent surveys by the Fraser Institute of Mining Companies. Having a strong mining law and a long mining tradition, Finland remains underexplored for gold. Recent exploration results in the country have highlighted its prospectivity, and FireFox is proud to have a CEO and technical team based in Finland.
For more information, please see the Company's website and profile on the SEDAR website at www.sedar.com.
On behalf of the Board of Directors,
"Carl Löfberg"
Chief Executive Officer
CONTACT:
FireFox Gold Corp.
Email: [email protected]
Phone: + 1-778-938-1994
Forward-looking statements
The information contained in this document contains forward-looking statements that are subject to a number of known and unknown risks, uncertainties and other factors that may cause actual results to differ materially from those anticipated in our forward-looking statements. . Factors that could cause such differences include: changes in global commodity markets, stock markets, the extent of the work stoppage and the economic impacts that may result from the COVID 19 virus, costs and procurement of materials relevant to the mining industry, change of government and changes in regulations affecting the mining industry.
Forward-looking statements contained in this press release may include statements regarding: the current and future work program, including the extent and nature of exploration to be conducted in 2020, as well as planned drilling footage on the properties described. While we believe the expectations reflected in our forward-looking statements are reasonable, results may vary. The forward-looking statements contained in this document represent FireFox's expectations as of the date of release and, therefore, are subject to change after such date. Readers should not place undue importance on forward-looking statements and should not rely on such information as of any other date. FireFox does not undertake to update this information at any given time, except as required in accordance with applicable laws.
THE SOURCE: FireFox Gold Corp
See the source version on accesswire.com:
https://www.accesswire.com/661049/FireFox-Gold-Commences-Detailed-Exploration-on-Its-Sarvi-Project-Finland