Divvy review: Divvy credit card for businesses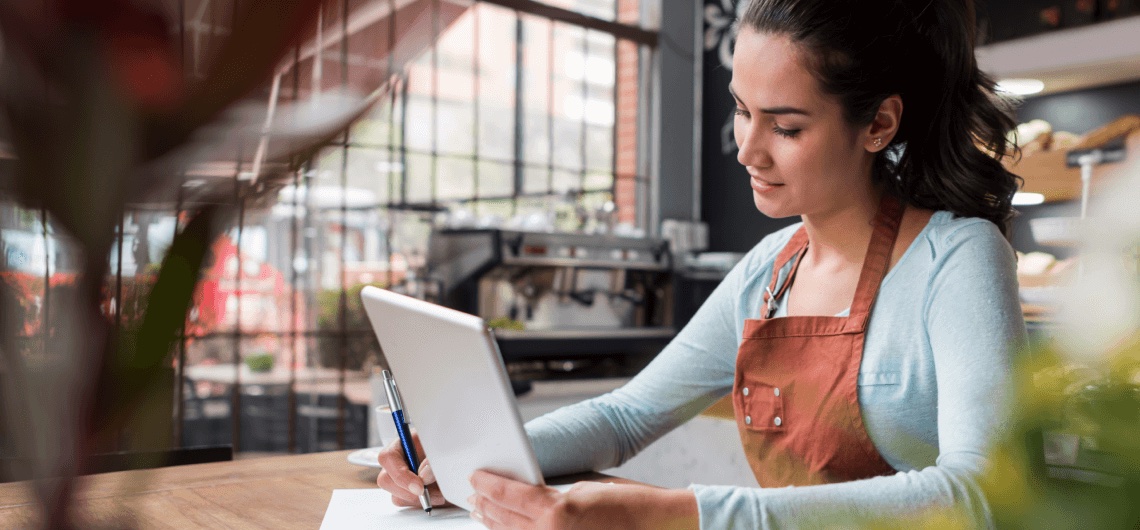 If your business needs access to a line of credit but likes the flexibility of a credit card, consider Divvy. The lender provides business funds with all types of credit along with smart budgeting and expense management solutions.
What is Divvy?
Divvy is an expense and expense management platform for businesses with the added benefit of a business credit card. The company provides funds for small businesses as well as tools to manage expenses and budgets.
How Does a Divvy Business Credit Card Work?
Divvy offers a business line of credit, as well as a Divvy card for any employee who needs access to funds. With these funds, you can set expense budgets so that employees never exceed what you're willing to spend on a given expense category.
You can have physical cards for employees or virtual cards, and there is a mobile app you can use to view and manage expenses.
Your business can use your line of credit for all business-related expenses, from rent to office supplies. You will have the option of making monthly payments or paying off your balance in full.
In addition to the smart credit card, Divvy offers other unique features. Its expense management tools allow you to instantly review and categorize business expenses and set enforceable budgets on different categories. You can also reimburse employees for out-of-pocket expenses they covered.
Divvy Travel is a feature for business travelers and includes all the tools you need to book and manage travel and travel expenses.
In addition, Divvy has a Bill Pay feature that simplifies the digital payment of your business invoices.
Advantages and disadvantages of Divvy credit cards
If you're considering the Divvy credit card or other features, here's what you need to consider first.
Benefits
Divvy's reviews are overwhelmingly positive, with Divvy customers explaining how easy it is to manage business expenses.
And the Divvy app has great reviews as well. While there were a few complaints about the app's slowness, Divvy's customer service was quick to respond and take action on issues mentioned by reviewers.
Another plus is the fact that you can order a Divvy card for yourself and other employees, or you can get virtual cards to use online.
Divvy can help you create business credit because it reports your activity to the Small Business Financial Exchange (SBFE®). Plus, if you have bad credit, you may still be eligible for funding through Divvy.
One of the biggest advantages of working with this finance company is its many budgeting and spending tools. You can connect Divvy to your accounting software and streamline the management of your finances. You can easily view expense reports and transactions as well as set budgets for expenses.
The inconvenients
The major downside is that Divvy's site doesn't list interest rate charges, so you might not know what you'll pay until you're approved. The site also doesn't mention the credit score or other qualifications you need for approval.
(Learn how to establish trade credit you are therefore entitled to the best rates!)
How Does a Divvy Business Credit Card Compare?
It's hard to compare the Divvy credit card to business credit cards in terms of the interest rate, although Divvy claims it does not charge a fee.
This company card mainly stands out for its many spending and budgeting tools that can give your business a better idea of ​​where you are spending your money, help you set controls so that employees don't overspend. expensive and allow you to manage business travel. from a central hub.
Who should use the Divvy Smart Business Credit Card?
If you are looking for access to cash and strong credit, you may want to consider other small business loansbecause they put money in your bank account and probably offer better rates than a
credit card like Divvy's.
But on the other hand, if your business wants an easy way to shop, whether online or in-store, and if you have more than one employee who is authorized to bill expenses for your business, Divvy can be a great help. excellent solution.
Plus, if you can use a little help setting budgets and managing expenses, you'll love the extra features Divvy provides.
Nav Verdict: Divvy Smart Credit card
As a small business, you probably don't have a full finance team on hand. That's why it makes sense to use tools like Divvy: With easy access to expense tracking tools, you'll have a better idea of ​​where your money is going, even if you're not a financial assistant. And if you have employees who can use corporate credit cards, you can rest assured that you've set spending limits to keep them from blowing your business budget.
Overall, Divvy offers a unique proposition with its Smart Credit Card combined with corporate financial management tools.
class = "blarg">