CSS Corner offers free classes to local youth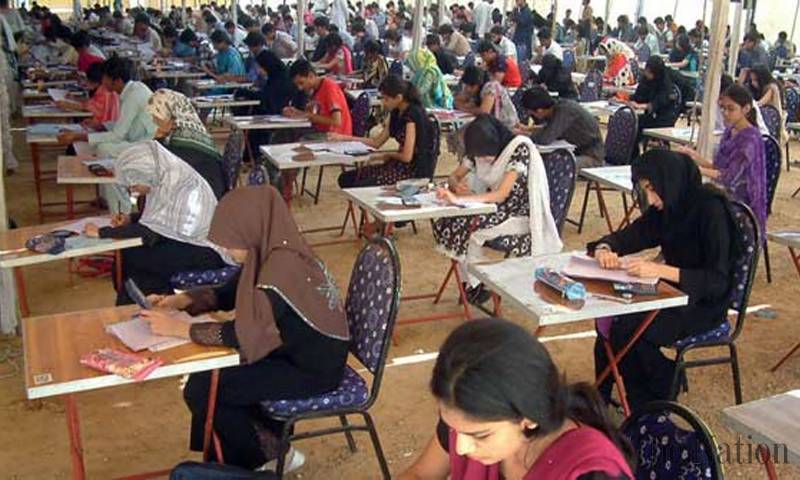 KARACHI:

Despite the notorious complexity of the exam, young people in the provincial capital began to show increasing interest in joining the public service. Part of the mass inclination is attributed to CSS officer Talha Saleem, who set up two CSS exam preparation centers in Karachi last year, under the name CSS Corner.
Let us recall here that the establishment of the quota system in the public sector in the 1970s discouraged young urbanites from aspiring to join the Superior Central Services (CSS). The rural quota was increased to 60 percent and the urban quota to 40 percent, after which the citizens of Karachi and Hyderabad, discouragedly began to turn to medical and engineering universities. This resulted in a decline in CSS aspirants in urban centers across the province, while those still dreaming of taking exams could not afford the high preparation fees charged by private academies.
To remedy this, Saleem founded the CSS Corner, made up of two academies located within the Frere Hall Library and the Islamic Center in Federal Zone B. These institutions have been offering four-month free training courses to aspirants for the past year. CSS and have so far produced over 14 successful applicants. The successful students are all expected to undergo training in Lahore next month, after which they will join various federal departments as CSS officers.
Speaking about his program, Saleem, who currently holds the post of Deputy Commissioner Centeral, said he was previously in post as General Manager of Parks, Karachi. "The DG Parks office is located in Frere Hall, where I noticed several large rooms adjoining the library that were empty. I had taught CSS students privately in the past, so I wanted to use this vacant space to create an academy where students can learn for free, instead of paying over 70,000 rupees at private academies, which most people can not afford. I shared the idea with a group of friends, who all showed their confidence in me and guaranteed me full society. Later, the plan was presented to Iftikhar Shalawani, then administrator of the Karachi Metropolitan Corporation, who gladly gave his permission to create an academy in the Frere Hall library, "he recalled.
At present, the two centers have a combined capacity of 180 students, while 142 students are currently enrolled and preparing for their CSS exams. A majority of these students, especially women, come from low, middle and mixed income neighborhoods like Federal B Area, Landhi, Korangi, Azizabad, New Karachi, North Karachi, Baldia Town, North Nazimabad, Garden and Lyari.
The public academy runs classes from 3:00 p.m. to 9:00 p.m. six days a week, in addition to which lectures and resources are also regularly uploaded and updated on video hosting services like YouTube, on the channel CSS Conner.
All CSS Corner courses are taught by a volunteer staff of around 100 teachers, including current and former CSS officers and subject matter experts. Renowned diplomat Zafar Hilali, former administrator and commissioner of the Karachi Metropolitan Corporation Karachi Iftikhar Shalawani and senior official Tariq Mustafa are also among the institution's esteemed speakers. "In addition to that, we also signed a memorandum of understanding with the Sailani Welfare Trust to create more such centers in the city," Saleem assured.
Students enrolled in the two academies also seem to show great confidence in the institution. "It doesn't appear that free education is offered here. The teachers teach with great sincerity, which is quite encouraging for the young aspirants, "shared one student.
Likewise, Ghazal Bhutto, another student at the Frere Hall Library Center, testified that the teacher's commitment is reflected in his continuing to attend classes even when student numbers are low. "They also offer individual attention to struggling students. Private academies, on the other hand, charge an arm and a leg, in comparison this center is a gift for the young people of the city, "Bhutto said.
Addressing the initiative, the former chairman of Urdu Federal University's Mass Communication Department, Dr Tauseef Ahmad Khan, applauded Saleem's efforts to provide free preparation for CSS exams in the city. "The quota system introduced in the 1970s had changed the face of the city and a large number of citizens had stopped taking CSS exams. But this [the CSS Corner] will certainly be of benefit to the young people of Karachi, "he said in an interview with The Express Tribune.
Posted in The Express Tribune, October 27e, 2021.