Chrome Industries Midweight Cycling Gloves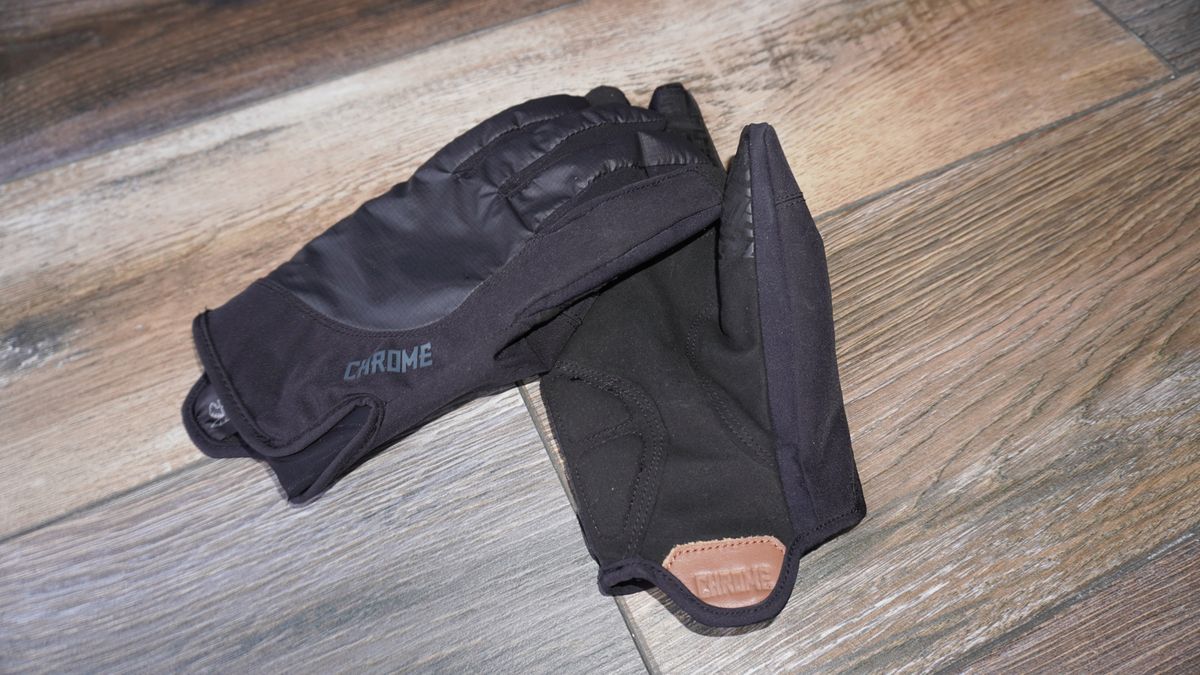 The mid-weight cycling gloves from urban specialists, Chrome Industries, are designed for winter riding in wet conditions. Unlike some of the best cycling gloves, these are designed to be subtly stylish in addition to being functional.
Construction: Chrome Industries Midweight Cycling Gloves
Starting with the inside, Chrome's mid-weight cycling gloves feature a warm, fleece lining that's a little less bulky than what you typically find on winter-specific gloves.
Likewise, although the palm has shock-absorbing padding, this is again minimized to keep the glove profile low and increase your dexterity on the handlebars.
The finger and thumb each feature touchscreen-compatible details, while ripstop nylon covers most of the back of the palm and extends up to three fingers. On top of that, a waterproof insert is superimposed on the construction.
The path
With their soft, fleece lining, the midweight cycling gloves provide an instant warm feeling from the moment they are put on. And, of course, they also manage to convey an impressive degree of bar feel for a winter glove.
On rougher roads and gravel tracks, I was far from that feeling of isolation or disconnection that heavily insulated, padded gloves tend to convey.
However, the very short cuffs, combined with the absence of any type of drawstring or fastening system, limit the temperature range for which the gloves are suitable. I found that at around seven degrees Celsius the drafts in my wrists were getting a little too much to bear.
Likewise, although the gloves shrugged, the spray and drizzle lingering, in the heavier rain water would start to trickle down my sleeves and eventually wet the gloves from the inside.
The flip side is that the gloves are very compressible. As an example, the pair is roughly the same volume as a single dhb Deep Winter FLT glove. It is very easy to store them in a pocket or bag, which is very useful for daily commuting, if not also beneficial for a dedicated riding glove.
But for their small size when stored and their direct feel to the handlebars, the fingers are a bit bulky when it comes to using a touchscreen. The responsiveness is good but the precision is limited. That said, it is quite in line with other winter gloves – don't raise your expectations above that.
Value
At £ 47.00 / $ 50.00, the Chrome Midweight Cycling Gloves sit roughly in the middle of the price range for gloves. If you're looking for all-around protection from the elements on long winter hikes, there are other gloves with a roughly similar price point, such as the Endura Strike (£ 39.99 / $ 49.99), which make a better job with a longer cuff.
Verdict
But if you're looking for a set of gloves that can be quickly put on and off, stowed away, and don't seem out of place when you're not on a bike – mid-weight cycling gloves are a great choice and come at a price point. reasonable. .
Specifications
Weight: 92g (large size)
Sizes: S, M, L, XL
Colors: Black, Olive Black
Contact: www.chromeindustries.com