Android on PC Showdown: Windows 11 vs. Chromebooks
Android apps are now available on Windows 11 as well as Chrome OS. Microsoft and Google use them to extend and improve the experience of their respective touchscreen devices. The hope is that Android apps, designed primarily (and often entirely) for touch input, can fill the gaps in the mouse-oriented interface and app selection of each operating system.
Which operating system offers the best support for Android applications? And do either of them achieve their goal of improving the touchscreen experience?
Selection of applications
Windows 11 and Chrome OS both support Android apps, but make them available in very different ways. Windows 11 relies on the Amazon Appstore, while Google supports its own Google Play Store.
The Google Play Store is basically the default Android app store. You'll find it installed on the vast majority of Android devices sold today. The Amazon Appstore is an alternative to Amazon for its own devices, such as Kindle tablets.
IDG
The gap in the selection of applications is significant. You'll find nearly 500,000 apps on the Amazon Appstore, which is a lot, but far less than the nearly 3.5 million apps on the Google Play Store. Apps from large companies typically arrive on Amazon's Appstore, but small developers are less likely to care.
This already skews the selection in favor of Chrome OS, but Windows 11 has another problem: it currently supports a tiny fraction of all the apps on the Amazon Appstore. You'll find a list of just 50 apps and, frankly, it's disastrous. TikTok, for example, was featured during the reveal of Windows 11, but is not yet supported. Instead, you'll find five different versions of My Talking Tom.
IDG
It's reasonable to assume that Microsoft will expand support for Android apps in the future, but it remains to be seen how much and how quickly. Android app support for Windows 11 is still in beta, so it may be months before additional apps are supported.
This gives Chrome OS an easy and meaningful victory over Windows 11. Support for Android apps isn't helpful if the apps you want aren't available. There is a good chance that you will encounter exactly this problem while trying to use Android apps on Windows 11.
Winner: Chrome OS
Ease of use
Microsoft threw a bait with its announcement of Android support for Windows 11. The company made this a key point in its Windows 11 announcement, but it was nowhere to be seen when Windows 11 was released. .
It remains unavailable for most users. You must sign up for the Windows Insider program, install a preview version of Windows 11, update the Microsoft Store app, and then find and install the Amazon Appstore from the Microsoft Store. Microsoft has not said when support for Android apps will reach full version.
Chrome OS, on the other hand, has offered support for Android apps for years. The Google Play Store is integrated with Chrome OS and has a shortcut in the operating system taskbar.
Opening the Google Play store automatically signs you in (if you're signed in to Chrome OS) and you can immediately download apps. It will prompt you to redownload apps that you previously downloaded to another Chromebook, which is useful when changing machines.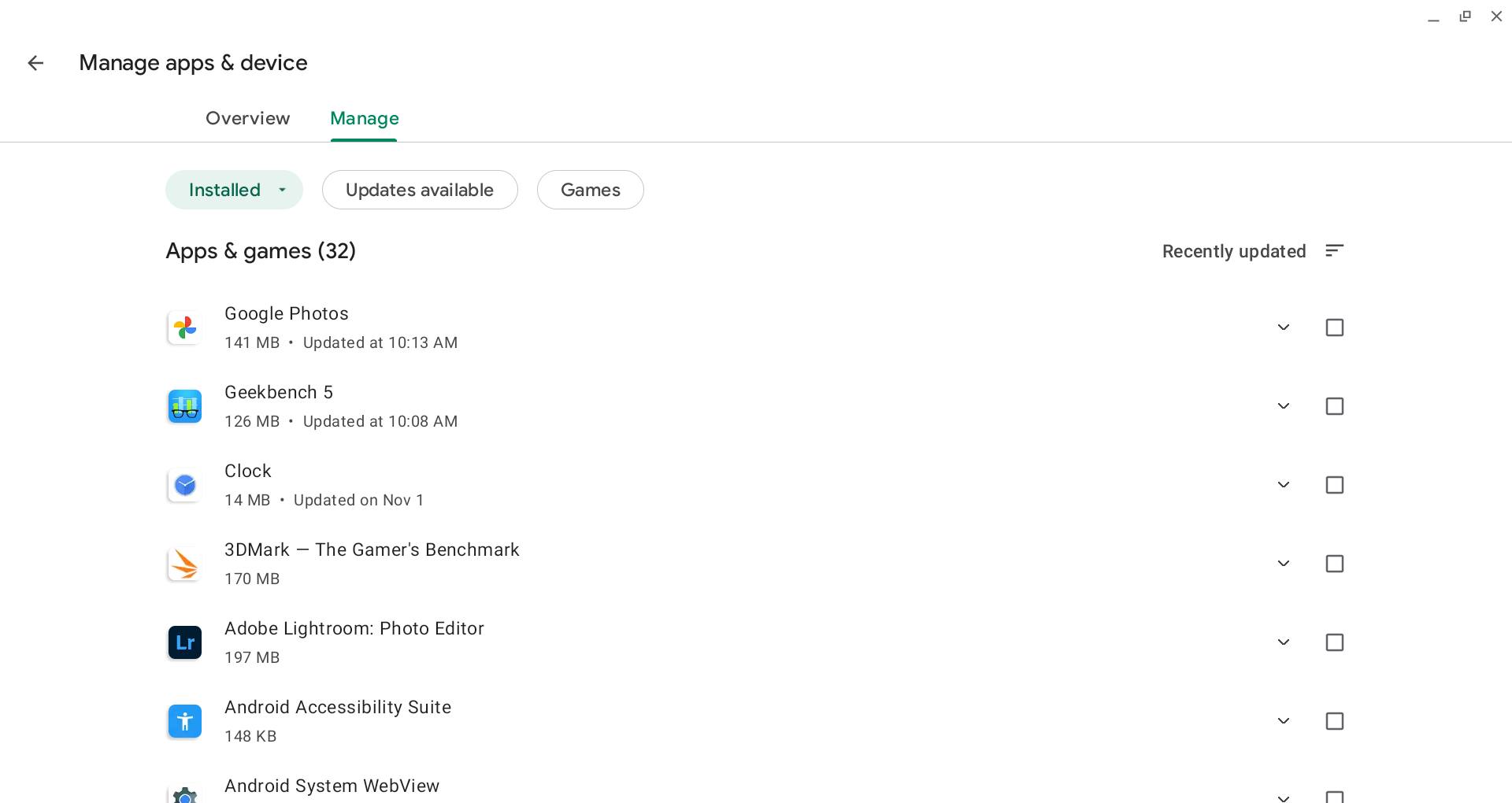 IDG
Another subtle but significant benefit of Chrome OS is that the Google Play store is the only store on the device, and the only method to install new apps (aside from sideloading). The installation and management of Android applications is simple because the operating system does not offer an alternative. The Amazon Appstore on Windows 11 is only accessible by first using the Microsoft Store and manages the apps separately.
It's another easy win for Chrome OS. Users don't have the option to choose between using a desktop or mobile app and don't have to juggle different stores. Windows users will struggle with the fact that Android apps are a subset of a subset of apps available for the operating system.
Winner: Chrome OS
Functionality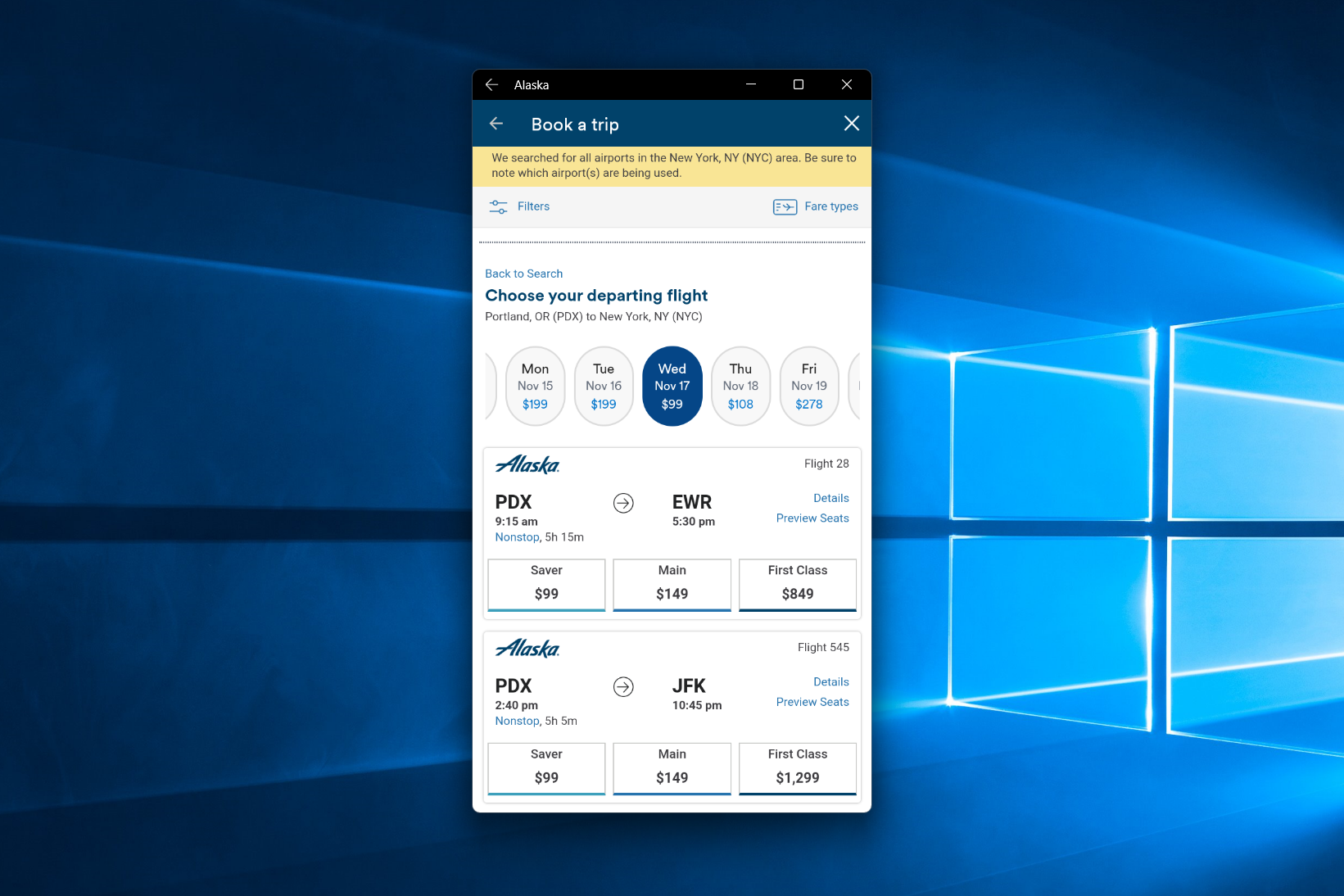 IDG
Launching an Android app on Windows 11 will open the app in a standard app window. Android apps work like Windows UWP apps in the Windows Store. They work in various interface features of Windows 11, including tab previews and Windows Snaps.
Apps can be resized and most scale well, although 3D games stick to the orientation of a smartphone. This can lead to weird results when using Windows 11 features designed for resizable apps, such as Windows Snap, as the Android app will not be resized to fit the available space and instead will be circled transparent borders.
Chrome OS also opens Android apps in a standard app window, and the apps can be used just like any other Chrome OS app. Unlike Windows 11, Chrome OS locks apps to the default smartphone orientation and the window cannot be resized. Some apps will let you switch to a tablet-sized window, which Windows 11 doesn't offer, or resize the app to your liking.
Drag and drop does not work with Android apps on both operating systems. None of the apps I tested on Windows 11 had access to the Windows file system, although this could be a limitation of the apps I tested. Chrome OS allows use of the file system, with Android apps saving files to a folder called Play Files. However, some Android apps aren't designed to use a file system, which can make moving and sharing files between apps a bit tricky.
IDG
Touch support is a disappointment on both operating systems. A touchscreen is arguably the preferred way to use Android apps on Windows 11 and Chrome OS, but it's still not a great experience. A laptop or 2-in-1 has a larger screen that is less pixel dense, so apps look unimpressive and UI elements look too bulky. Scrolling through a timeline or selecting multiple photos will never be as responsive as on a mid-range Android smartphone.
Chrome OS scores another victory here, but that's nothing to brag about. The peculiarities of running apps designed for Android smartphones make the experience mediocre. It's also worth remembering that while the functionality of Windows 11's Android app is limited, it has a huge library of Microsoft Store and legacy Windows apps not available for Chrome OS. Running the Android version of Photoshop Express on a Chromebook is not a replacement for Photoshop on a Windows 11 PC.
Winner: Chrome OS
Performance
Android apps do not run natively on Chrome OS or Windows 11. The two operating systems apply (surprisingly different) background techniques to enable support. A performance penalty applies to both, but is it enough to make a difference?
It depends on your usage.
Most modern Android smartphones perform much better than required by more apps you could use. The Windows 11 and Chrome OS devices I used for my testing had at least an 8th Gen Intel Core i3 processor with more than adequate performance for most situations. I have found that all apps launch quickly and respond to mouse or touch input without significant lag.
Request more than one app, however, and you may run into issues. Scrolling through filters in Adobe Photoshop Express on Chrome OS, for example, was less responsive and smooth than on a modern Android smartphone. The app was usable, but I felt overdue on my contribution. Filters and other image adjustments can take a second or two to apply.
3D can be a problem. Popular Android games like Genshin Impact and Pokemon unite will launch on Chrome OS, but on the Chromebooks I've tried, they get stuck before I can get into the game. Even Foyer frozen and crashed at the login screen.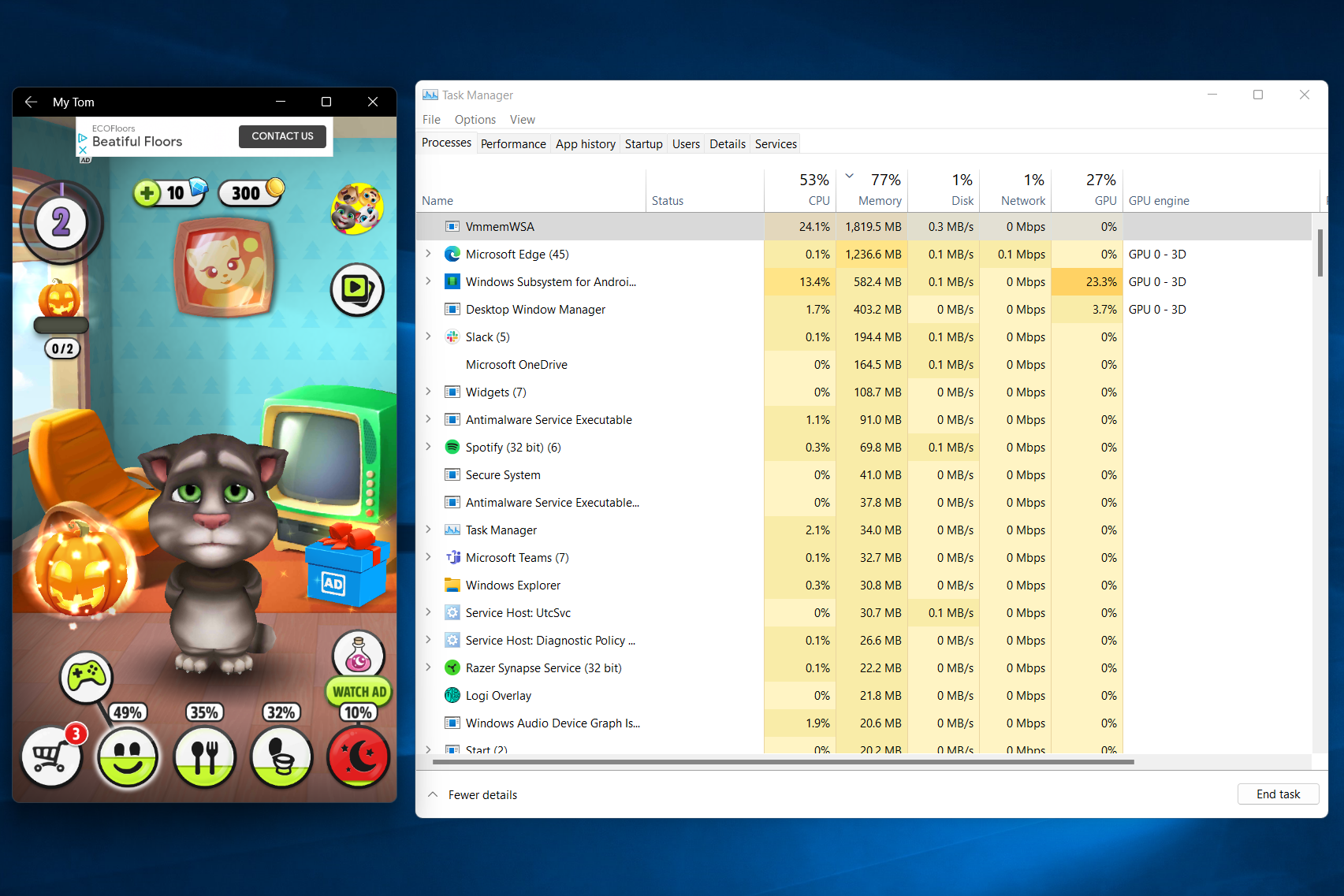 IDG
The performance of Android apps in Windows 11 is more difficult to assess due to the small selection of apps. The applications currently available are not demanding. Having said that, I noticed that My Talking Tom placed a surprisingly heavy load on the processor, which gives reason to be pessimistic about more demanding 3D applications.
Winner: To attach
Android apps are better on Chrome OS than Windows 11, but that doesn't make them a winner
Support for Android apps in Chrome OS easily beats the state of Android apps on Windows 11. Microsoft's efforts are little more than an exciting novelty. It's possible that Microsoft is closing the gap, of course, but the company has a lot of work to do.
But that doesn't mean Android apps look good in Chrome OS. Although in much better shape than Windows 11, Android apps in Chrome OS have interface, stability, and performance issues. Not all Android apps will work, some won't work well, and few are really fun to use.
Indeed, I would say web apps are generally superior to Android apps on Chrome OS. Those looking to edit a photo are probably better off using Fotor or PicMonkey than Photoshop Express for Android. Want to play a game? Try GeForce Now or Stadia instead of the Google Play Store.
Support for Android apps feels like a cynical attempt to expand the apps ChromeOS and Windows 11 can claim to support, not a genuine effort to improve the user experience. Google is winning this battle, yes, but laptop buyers are losing.